Monitor
Phone Number Reputation Monitoring
Caller ID Reputation® continuously monitors your calling numbers across the major carriers, call blocking apps, and aggregator APIs. No other monitoring services offers a wider array of data sources.
Manage
Actual Device Testing
We don't just track what others are saying about you – we actively SHOW you how your calls are appearing on our proprietary Device Cloud, which allows you to see how your calls appear on dozens of REAL (and new) devices with REAL numbers so that you can catch any flagged numbers before your customers do.
Mitigate
Real Time Reporting
If your numbers have been flagged as SPAM or Scam Likely, you need to know right away. That's why our customers get real time notifications when your reputation is headed in the wrong direction.
Our real time reports are backed up with always-on reporting dashboards that give you all the data you need in one place to take action and increase call completion rates.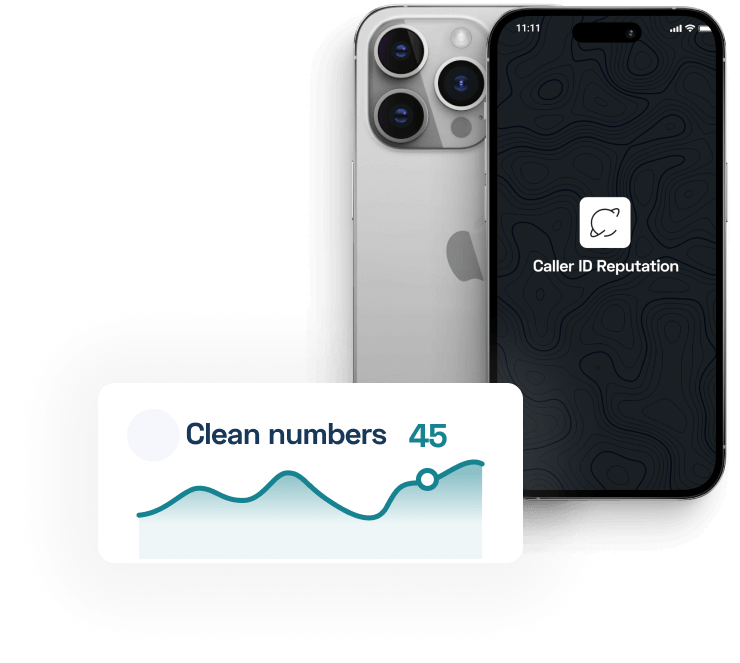 Maintain
Keep your numbers in good standing
Outbound numbers that show positive call health through longevity, high answer rates, and longer call duration fosters trust with data aggregators and carriers.
Gone are the days of buying new numbers and replacing them every few weeks— possessing a positive reputation using Caller ID Reputation allows you to maintain a great brand integrity amongst these registries.
Try it now
Total number of flags identified
Try it now
Connect with your customers faster
See Caller ID Reputation in action.
We offer a 5-day free trial to help you get started.