Monitor
Phone Number Monitoring
Caller ID Reputation® continuously monitors your caller IDs across all major carriers, call blocking apps, and aggregator APIs. No other monitoring service offers a wider array of data sources.
Manage
Actual Device Testing
We actively show you how your calls are appearing on real Android and Apple devices. Our proprietary Device Cloud allows you to see how your calls appear on dozens of mobile phones, identifying flags in real time with notifications and APIs.
Mitigate
Real Time Reporting
Identify numbers that have been flagged as Spam or Scam Likely quickly. Our customers receive real time notifications when their reputation is headed in the wrong direction.
Our real time reports are backed up with always-on reporting dashboards that give you all the data you need in one place to take action and increase call connection rates.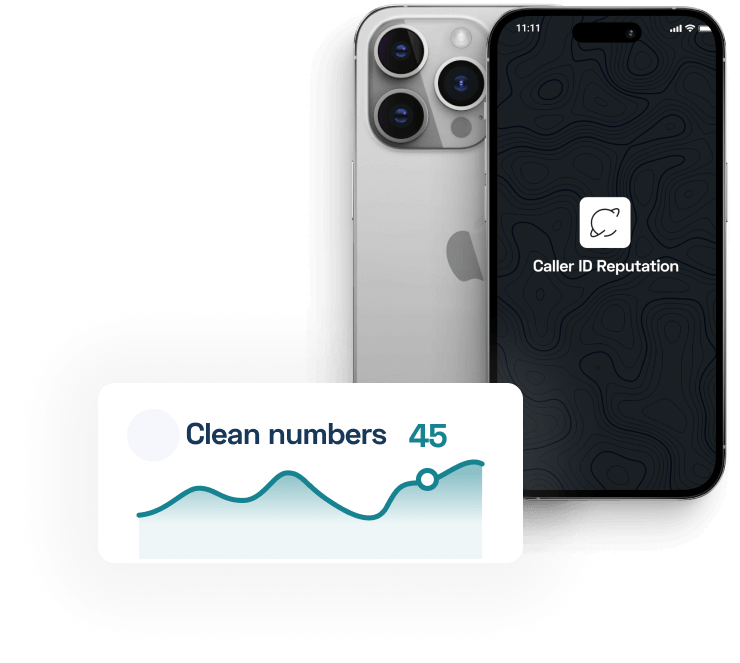 Maintain
Keep your numbers in good standing
Outbound numbers that show positive call health through longevity, high answer rates, and longer call durations foster trust with data aggregators and carriers.
Gone are the days of buying new numbers and replacing them every few weeks — possessing a positive reputation using Caller ID Reputation allows you to maintain a great brand integrity amongst these registries.
Try it now
Total number of flags identified
Call performance platform
Caller ID Reputation
Allows your company to...
Check for flags across all major call blocking apps.
Upload large lists of phone numbers to check ratings.
Receive notifications in real time about flags.